Nick our upstairs neighbor at Place Creative brought down this awesome Nixie tube clock he built with some help from member Aaron. It is Arduino powered!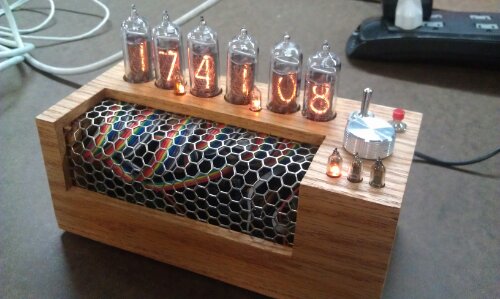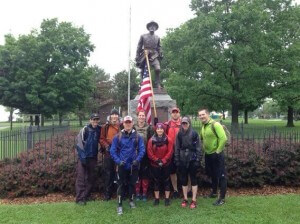 Hackers aren't exactly known for there physical ability or fortitude. But in recent years a number of hacker types have started doing some pretty impressive, dare I say athletic achievements. Bruce Potter and the Cycle Override teams are about to kick off a a mega ride across the country. While I used to ride my bicycle a lot I can't say I'm up for a ride of that length. Instead I did the Goruck Challenge, right here in Burlington Vt with a bunch of folks. 4 of them were from the local Crossfit box.
It was epic to say the least.
There is often a perception that hackers fit into a certain stereotype...it's changing, just you watch.
Oh the Summer is heating up with events, so stay cool with Laboratory B's underground space!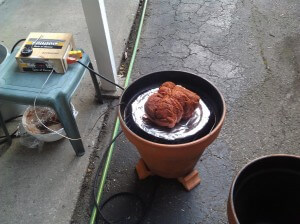 June 7th: 2600 Meeting: That's tonight, we get together to swap stories, decompress and talk about cool stuff. Tonight 6/7 from 5-8pm at the Quarterstaff Game Lounge at 178 Main Street  above Body Art Tattoo.
June 12th: Our tried and true Learn to Solder workshop, come by the Lab from 6pm-8pm to learn to solder! We'll be assembling Weevil Eye's from Sparkfun. Donations welcome, RSVP info@laboratoryb.org so we know your coming. Directions can be found here
June 22-23: Summer Cleaning, LAN Party, Hack-a-thon and BBQ Weekend! We're going to spend the weekend cleaning house, organizing projects, playing video games, working on projects and enjoying some good livin'. Come on by the Lab to join in. More info to follow!
June 26th: Locksport Wednesday. Learn how locks work, and the fundamentals of physical security.
We will be meeting again for 2600 on Friday 6/7 from 5-8pm at the Quarterstaff Game Lounge at 178 Main St. above Body Art Tattoo.