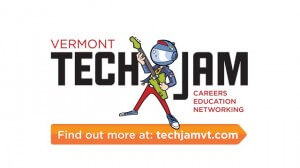 Thank you everyone who came and stopped by at our booth at Tech Jam! It was great to meet all of you and we hope to see you down at the space during open hours 6-8pm Tuesday or Thursday soon! Here are copies of the flyers from the table with instructions on making free calls included:
First and foremost, 2600 is this Friday from 5-8 at the Quarterstaff Game Lounge,(178 Main Street in Burlington Vermont).  It's going to be tons of fun and afterwards we will head to the Lab..maybe.
Second on Wednesday the 6th at 6:30 at the Laboratory, I'm going to be giving a talk on anti-surveillance fashion The talk will cover the current state of play, who is working on this topic and similar matters. Be there or be square.
Cryptome has broken down the HBGary data dump for review.
HBG-Anon-WL.zip       HBGary Anonymous and Wikileaks                   February 13, 2011 (317KB)
HBG-VE-IR.zip         HBGary Venezuela and Iran                        February 13, 2011 (697KB)
HBG-EC-APT.zip        HBGary E-Crime and Advanced Persistent Threats   February 13, 2011 (554KB)
HBG-JHU-APL.zip       HBGary Secure Applied Physics Lab                February 13, 2011 (874KB)

HBG-NSA.zip           HBGary National Security Agreements              February 13, 2011 (1.3MB)
HBG-TENPP.pdf         HBGary Targeting Exelon Nuclear Power Plant      February 13, 2011
HBG-CIRC.zip          HBGary Corporate Information Spying Cell         February 13, 2011 (288KB)
HBG-TMC.zip           HBGary Threat Monitoring Center                  February 13, 2011 (792KB)
HBG-EA.zip            HBGary Exploitation Assessment                   February 13, 2011 (712KB)

HBG-SMSR.zip          HBGary Social Media Security Reset               February 12, 2011 (5.5MB)
HBG-ETT.zip           HBGary Emerging Threats and Trends 2011          February 12, 2011 (4.2MB)
dodi-3305-01.pdf      National Intelligence University                 February 12, 2011

HBG-LE-Intel.zip      HBGary Scoutvision Law Enforcement-Intel Cases   February 11, 2011 (6.7MB)
HBG-SME.zip           HBGary Social Media Exploitation                 February 11, 2011 (5.8MB)
HBG-APT.zip           HBGary Advanced Persistent Threat                February 11, 2011 (3.0MB)
HBG-Mandiant.zip      HBGary Mandiant Advanced Persistent Threat       February 11, 2011 (2.0MB)

HBG-McAfee.zip        HBGary McAfee Integration                        February 11, 2011 (1.5MB)
HBG-Aurora.zip        HBGary Aurora Malware Report                     February 11, 2011 (400KB)
HBG-Splunk.zip        HBGary Splunk Brief-IT Management Is Broken      February 11, 2011 (3.2MB)
HBG-TVA.zip           HBGary Topological Vulnerability Analysis        February 11, 2011 (2.4MB)
HBG-Fed-OA.pdf        HBGary Federal Operating Agreement               February 11, 2011
This isn't everything in the HBGary feed, but it certainly is interesting