I made an upgrade to my Lego key ring.  Now With USB!  Basically, I put a 16G flash drive into some Legos and put them on the key ring.
Here are a couple shots, you can find the whole story here.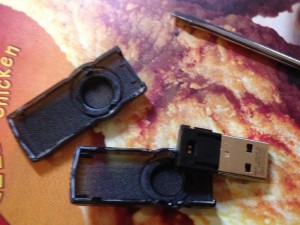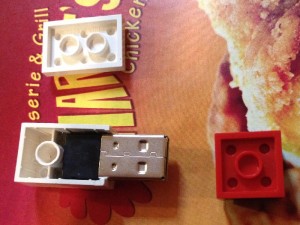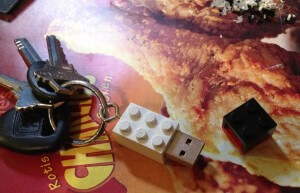 I should have been grading lab reports, but instead I made this key holder with some Legos.  I screwed some picture frame hooks into a few full-height blocks (2x4, 2x3, 1x4) and attached a large base to the wall.  Put some key rings on the Legos, attach the Legos to the base, key holder.  My favorite part is that I can add whatever creation I want to the base plate as long as it can sit vertical, which is always true because it's Legos.  This is a simple spaceship I put together in a few seconds.