On Saturday, February 1st, Senator Sanders will be facilitating a public forum in Montpelier entitled "NSA: Out of Control." It will feature Professor David Cole from Georgetown Law School , and Heidi Boghosian, the Executive Director of the National Lawyers Guild, and, as of the time writing, almost 100 people have RSVPed to the Facebook event.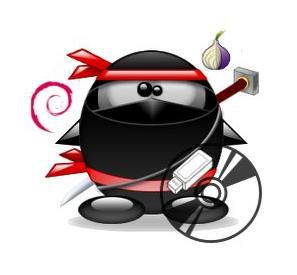 The event certainly seems like it will be a good opportunity to learn more about the NSA privacy abuses that have flooded the media in the wake of Edward Snowden's revelations, but, beyond that, it offers an ideal opportunity to widely distribute user-friendly privacy tools that allow people to opt-out of the NSA drag-net immediately while Congress figures out how to appropriately respond to the revelations of abuse. The best suite I've found which is easily usable by folks with limited computer literacy is TAILS Linux, a live OS based on Debian that, among numerous other features, is preconfigured to route all internet connections through TOR.
As such, in the next week I will be assembling a few hundred burned DVD copies of the latest TAILS release to hand out to the attendees of Saturday's event. If anyone would like to help defray the cost of DVDs and jewel cases, Bitcoin donations can be sent here: 13qaGsVRjoGHmYnV4RZcugnfxpTXxRkAsL
Additionally, I'll be working on burning and assembling copies at the Lab during public hours on Thursday from 7-9pm; if you want to help with production or with distribution at the event itself, stop in!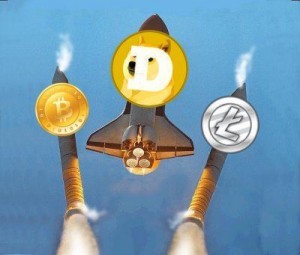 To follow up on the great gathering of crypto-currency enthusiasts at the Lab that was recently featured in Seven Days, the Lab will host a "Satoshi Square" this coming Tuesday, January 28th from 7-9pm. The goal is to bring together the community of Bitcoin/ Litecoin/ Dogecoin/ Coinye devotees to get to know each other, truck and barter, and discuss the latest news and opportunities that the emergence of crypto-currencies present for Burlington.
Feel free to bring a beverage and/or snack to share, share the Facebook event with any friends who might be interested, and vintage 2011 Bitcoin t-shirts will be for sale with all proceeds benefiting the Lab!
Finally, the Lab now accepts Bitcoin donations! 1E8Pr5CY5Me74UeYhsfXfoTrwYm4Qnqz7Y