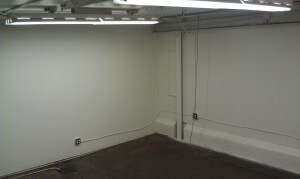 We're back! Lab B is back in physical space! At the Hood Plant in downtown Burlington. The new bunker of research and education is roughly ~550 Sq ft of tech adventure time!
We're planning and plotting a ton of great things to kick off our new space! What you might ask?!
Classes: Learn to solider! Assemble some electronics kits! Code up some software!
Showings: We're going to be doing two types of awesome showings!  One being documentaries of the nerdy type and two being ReCons..al the fun of a hacker con with out the travel and expense!
Open Nights: Wondering what this is all about..well come to one of our open nights in which hack stuff! woot!
We still have to do some cleanup and of course move in! Stay Tuned!